Millennium Ultra - A Premium Access Control System
Advanced cloud software solution for better access control security
Millennium Ultra Access Control System
A highly adaptable and reliable access control system that can handle the most demanding requirements in any business setting. It is easy to set up and use, and also simplifies the management and monitoring of your access control system.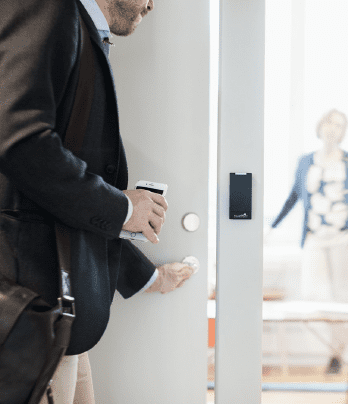 Millennium Hosted Access Control System
Overview
Manage the system remotely, no expensive servers are needed 

The ultra-personnel management system provides more flexibility, scalability, and durability

Reliable proven software with modularity for flexible solutions 

Enterprise-class software that supports thousands of doors

Full software features available with Millennium Plexus wireless controllers
All-in-one Solution
Elevator management
Active Map
Lock-down
Active directory – dual authentication
Flexible reporting
Any CCTV and other integrations
Auto import
Analytics dashboard
Dealer portal
Client management software
Visual audit log for access events
Hardware status indicators
Mobile management
Industries Served

Education
Health and wellness
Enterprises
Multifamily
Manufacturing
Vacation rentals
Commercial
Religious
High-rise
Access Control System Features Through the Glimpse of Millennium Ultra
Hardware Management
Millennium Ultra access control system is flexible for the review of all door and elevator hardware configuration and more. All viewable from a centralized setup screen
Floor Mapping
The Map feature in the Millennium ultra software provides a visual representation using floor plans and representative device icons. The feature may incorporate door status, input status, alarms and cameras to be presented as an easy-to-read floor map.
Event Management
Access Control System events such that unauthorized entries, intrusions or any specified event are able to be coupled with pre-set system responses. These responses range from software alarm alerts to email notifications to authorized addresses.
Elevators
Millennium Ultra is able to control the access of elevators through a proprietary Millennium elevator control board. Book a demo to know more about the functioning of the system.
Expandable Database
Millennium Ultra access control system was designed on the SQL database platform allowing for simple expansion if necessary. It is optimized to facilitate quality performance and efficiency, powered by the trusted Microsoft SQL platform.
Compatability of Millennium Ultra Access Control System
The Millennium Ultra software is highly flexible and capable of integration with leading security software vendors.



•

March Networks- The Millennium Ultra system integrates seamlessly with March video network systems.

• DMP- Ultra provides seamless integration with a number of DMP alarm intrusion devices, allowing customers to monitor and perform intrusion detection within their facility. This stops incidents of tampering, theft and/or damage to property.

• Alarm Management- The Millennium Ultra system is able to connect with basic alarm management systems to provide centralized alarm management.

• Fire Alarm System- The Millennium Ultra system allows for the integration of various fire alarm systems using the alarm points on each door controller device. The system allows the connection of up to 6 alarm points per door controller.

• Credential Validation- The Millennium Ultra system is compatible most access control cards & readers, commonly used in private & government installations.

• Elevator Control- The Millennium Ultra system utilize the Millennium brand ECU/ECD devices and provide visibility into elevator access within the Ultra event monitoring system.

• Mass Notification Communications- The Millennium Ultra system has integration with The Rave alarm system notification.

• Wireless Lock- Millennium Ultra integrates with ASSA Abloy IN120., Allegion AD400/401, Salto and Ving card.
Millennium Access Control System Integration Partners

The Millennium Ultra Access Control management system integrates seamlessly with the Aimetis Symphony video management software to provide you with a combination of superior access control security management and industry acclaimed video monitoring solution.

Ultra is flexible and customizable for any business environment, allowing for easy user access to complex functionality with our intuitive user interface.

Aimetis Symphony™ 7 is the new benchmark for intelligent video management software (VMS).

Highly scalable, easy to set up and use, Symphony is a great solution for both single server installations and multi-server deployments.

This integration with Aimetis Symphony presents in a clean and easy to use interface – seen directly through Ultra.

The combination allows full interaction with live video and recording, turning the access control security interface into a full-featured video security solution.

The Flexibility and highly scalable Millennium Ultra Access Control system is the perfect match for Aimetis Symphony video management software.

It provides the same level of performance you would expect when using each platform separately but presented on a single screen.

The integration saves time and effort while allowing you to focus on the job of monitoring your facilities, investigating cases and responding to security incidents.
For more information, just fill up the details below with your requirements and we'll get in touch with you.