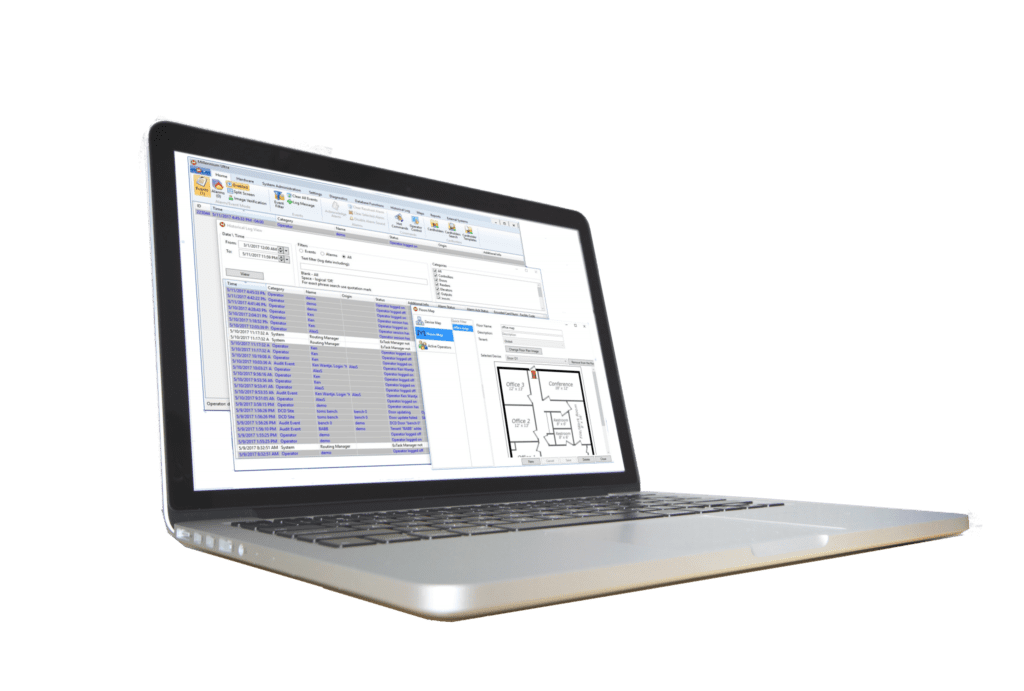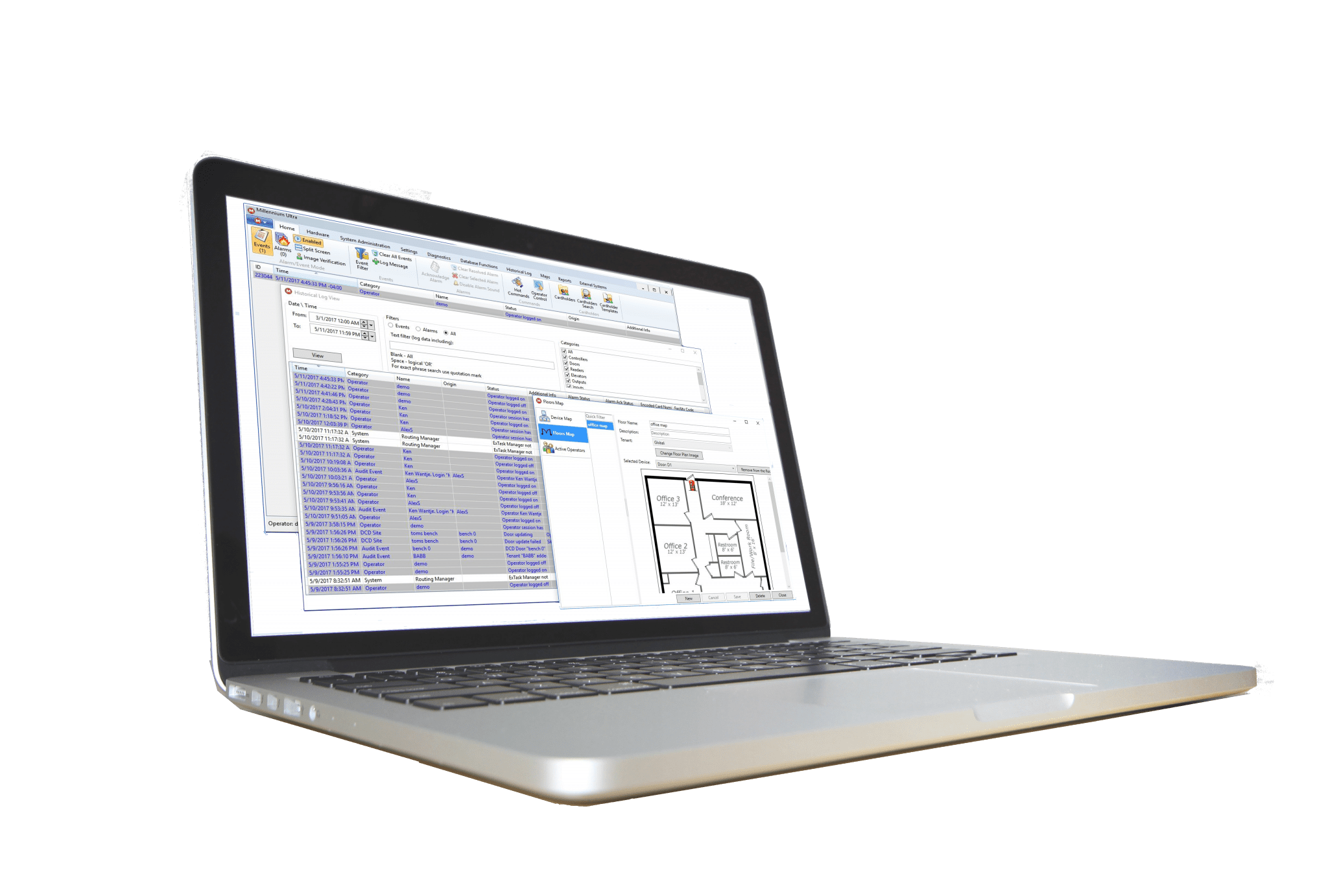 Web Browser-based Software and Door Control Hardware
We are committed to delivering a complete, simple to install, highly reliable electronic Access Control solution to our Dealers and their Customers.
Web Browser-based software ensures that you can manage and control your access control system wherever you need to, and by as many access control managers you wish. Door control decisions at each door ensures that even if there is a network outage, your facility will be secure. Our partnerships with wireless lock providers Assa Abloy, Salto and Ving give you cost and design flexibility. Our partnerships with video providers like Exacq and ISS CCTV give you choices on features you need. Our Bank ATM vestibule access products are industry leaders.
Millennium Ultra Software
Millennium Ultra is our flagship state of the art web browser-based access control platform designed with a highly scalable architecture capable of supporting one door to thousands of doors across multiple campuses. Millennium Ultra can be customized for any business environment allowing easy user access to complex functionality with our intuitive user interface. Millennium Ultra supports all popular card and bio-metric technologies to ensure the highest levels of compatibility and security.
Millennium Tellus is our pre-engineered electronic access control solution for systems up to 32 doors. Designed for fast installation, ease of use, and high dependability Tellus is the best solution for new installations that don't have the complexity of larger, more integrated sites. Tellus eliminates the need to provide or identify server hardware or execute complex software installation ensuring new access control systems are up and running in the shortest possible time.
Our line of E series control boards provides flexibility, ease of installation and high reliability. E Series Site Control Units enable simplified connectivity to IP based networks and unmatched system scalability with a single unit able to support up to 99 door control devices. E series Door Control Devices support on-board storage up to 60,000 cardholders and can locally log up to 2000 transactions to ensure seamless responsiveness and extreme network fault tolerance. Best in class flexibility in wiring topology including daisy chain, T-tap, home run and loop back options ensure installation efficiency for every conceivable use case. For smaller installations, feature rich pre-configured systems are available. These simple to deploy options can be rapidly installed and easily expanded to accommodate the needs of growing businesses.
Millennium Ventus is our pre-engineered electronic access control solution for existing sites that need to upgrade to the latest in access control capabilities. Designed to be a true plug and play upgrade experience Ventus provides a simple upgrade path for legacy sites that preserves previous hardware investments and eliminates the need to provide servers or complete complex software installations.
For more information, just fill up the details below with your requirements and we'll get in touch with you.