As the name defines, an access control system is empowering an individual or an organization to control, monitor, and regulate access to his/her place. The place could be a multifamily estate, manufacturing unit, school, college, hotel, or any kind of building. By automating checkpoints, access control systems lower the need for security officers or guards within a facility.
Why is Access Control so Important in 2023?
Employee Security – Anything can occur at any time. As we all know there is a sense of insecurity when it comes to both our actual and virtual worlds. But, an access control system is one solution that provides security to your workplace and employees in the actual world to a much extent. With proper identification and use of keycards, digital credentials, and other types of safety measures, a person feels much safer.
Detailed Monitoring and Reporting
An access control system will monitor each individual who strolls through your facility over the course of the day. If in an unlucky circumstance a hooligan or intruder were to infringe on your premises, this system will prove valuable in restricting them outside or in some perimeter of the facility. 
Furthermore, reports can be developed to decide employee tardiness and other problems that reduce productivity.
Customize Access 
With a traditional method of lock-in key, it tends to be contested to recondition which entries direct individuals can get to. In addition, limiting the times at which that actual key will work is impossible. 
With an electronic access control system, you can give explicit representatives admittance to exact entries at definitive times. 
Keep tabs on employees and control their access
If you are a business proprietor who has workers or contractors, like janitorial staff who tend to operate more than the regular working hours, you can limit their access to hours and even days when they require to be there.
Further, every company might have workers that can have access to only particular places that are essential for their work, and not others. 
This is important in confining access to exposed areas or data to only those with the requirement and permission to know. An access control system can program ID credentials to restrict access to certain office sites only.
Keeping a traditional lock and key is costly and time-consuming 
If you have been the executive accountable for upholding who has access to specific entries with a conventional lock and key, you know this method can be insanely costly, time-consuming, and downright tiresome.
Companies with high revenue can see monetary returns from embracing an electronic access control system. 
No need of duplicating the keys
Every time you copy the key into your structure, you are facing a challenge, that way an individual other than you can get to your property. 
Certainly, you can make them "non-reproducible", however, there are more dependable approaches to getting around that. All it takes is one dissatisfied worker to build a case that can have devastating consequences, like robbery, destruction, and even more severe illegal movements.
You could require to modify the locks every time an employee leaves the company, this option could end up being quite costly. It actually won't prevent the ongoing workers from sharing the keys thinking they ought to.
Visitor management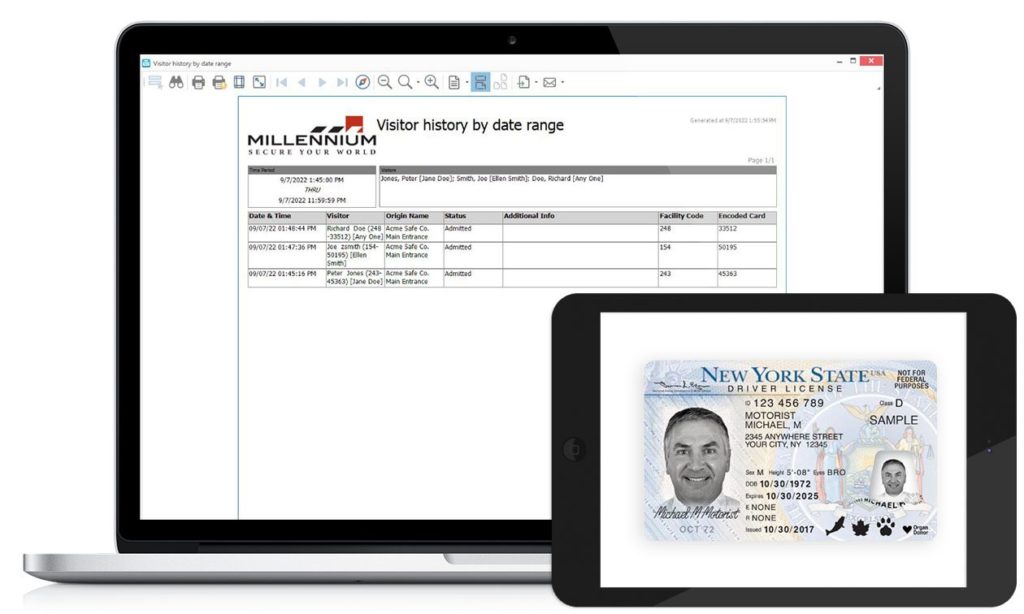 As the hybrid workplace model is getting popular, efficient visitor management is more crucial than ever. Access control systems permit you to keep track of visitors, issue IDs, and provide access codes for access into your facility.
Provide Access to Numerous Facilities & Locations
Customary key-based security gets complex in places with multiple sites. A college with two campuses might have some professors that teach at both and some that teach only at one. 
A multispeciality hospital with two facilities might need to give different levels of access to individuals who work in each facility or on each floor. 
Each of these problems can be controlled with an access control system that can customize and execute access permissions across many sites.
Who Utilizes Access Control Systems?
Healthcare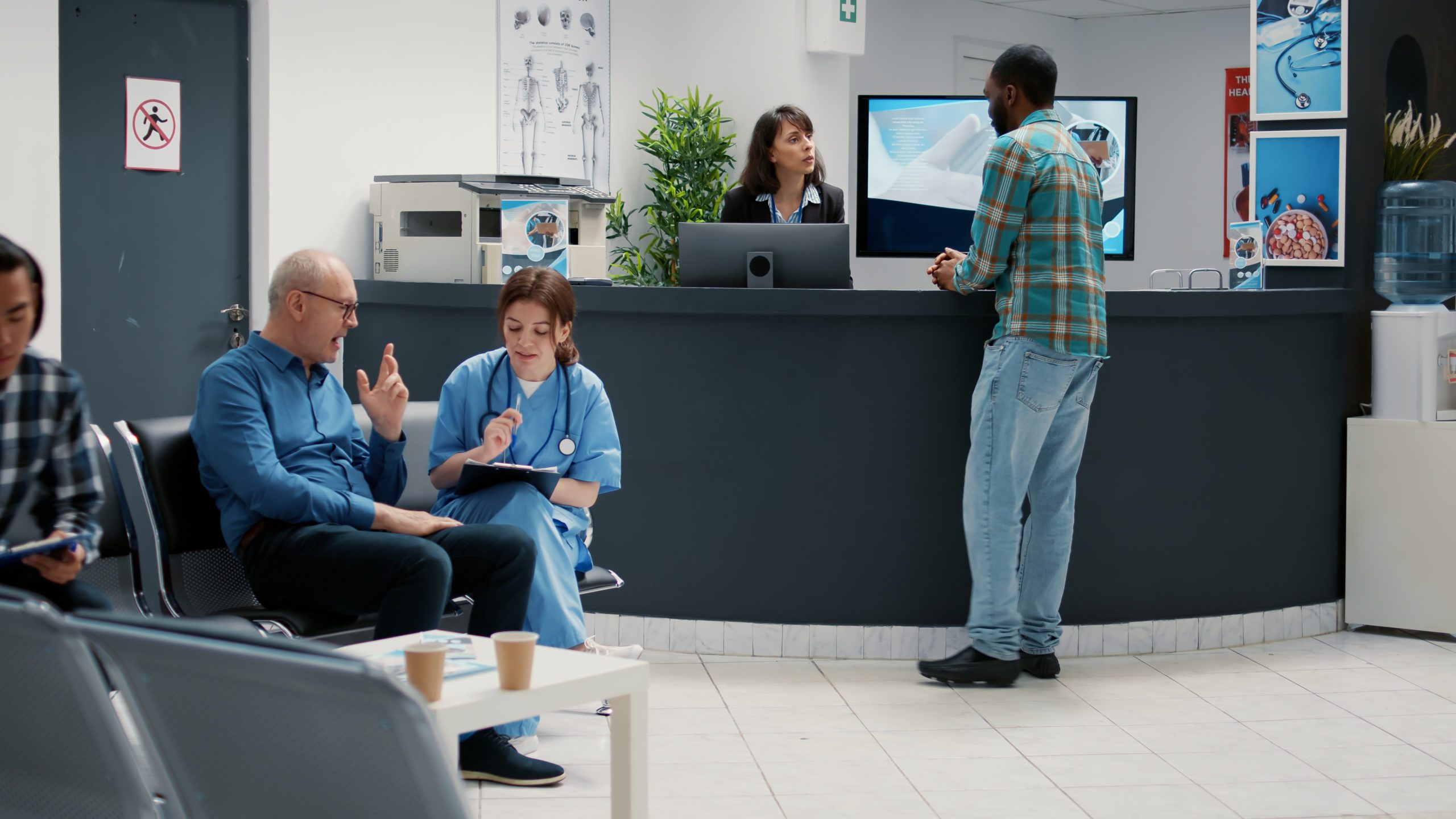 Those in the medical care industry use access control systems to follow HIPPA guidelines for health data confidentiality.  
Access control systems can save IT rooms or even equipment shelves from unauthorized entry, assisting in keeping data secure. It can also protect physical files, examination spaces, and gears like MRI devices.
If you reserve biomedical waste or chemicals, healthcare access control systems can stop untrained or bad people from getting there and causing dangerous accidents or acts.
Government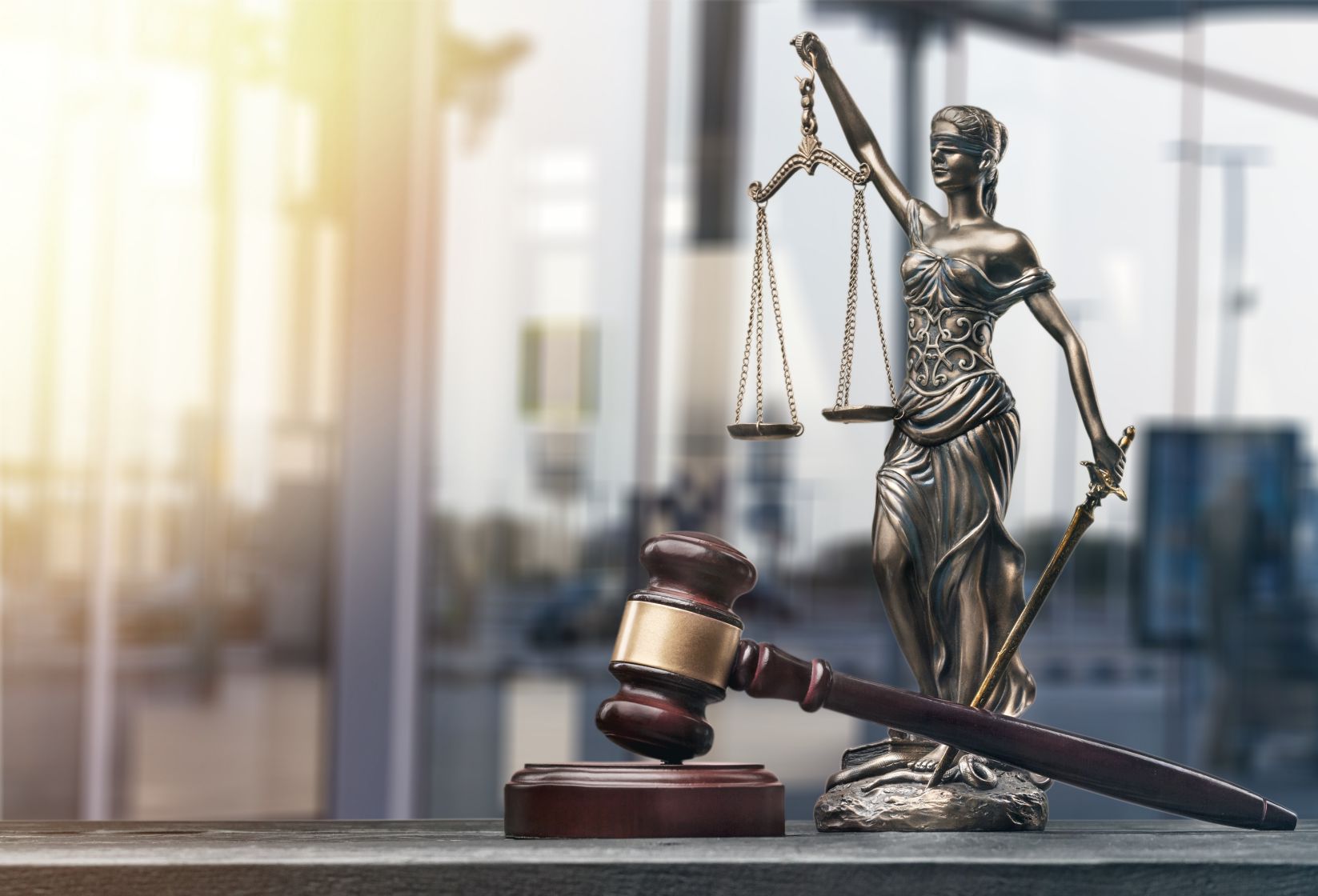 For regional and state governments, security is a top priority. Government facilities are subject to homeland security ordinances, which may mean limiting access. Access control systems for government buildings can verify workers and restrict access to branches/floors/offices, personal information, and more while preserving public access to other sites.
Worship Centers
In monasteries and other worship centers where all are welcome, poising security and accessibility can be challenging. The access control system for worship centers makes it comfortable, keeping gates open during services and closed at other times. Churches, synagogues, temples, and mosques can follow people's movements across the area. –
Schools & Colleges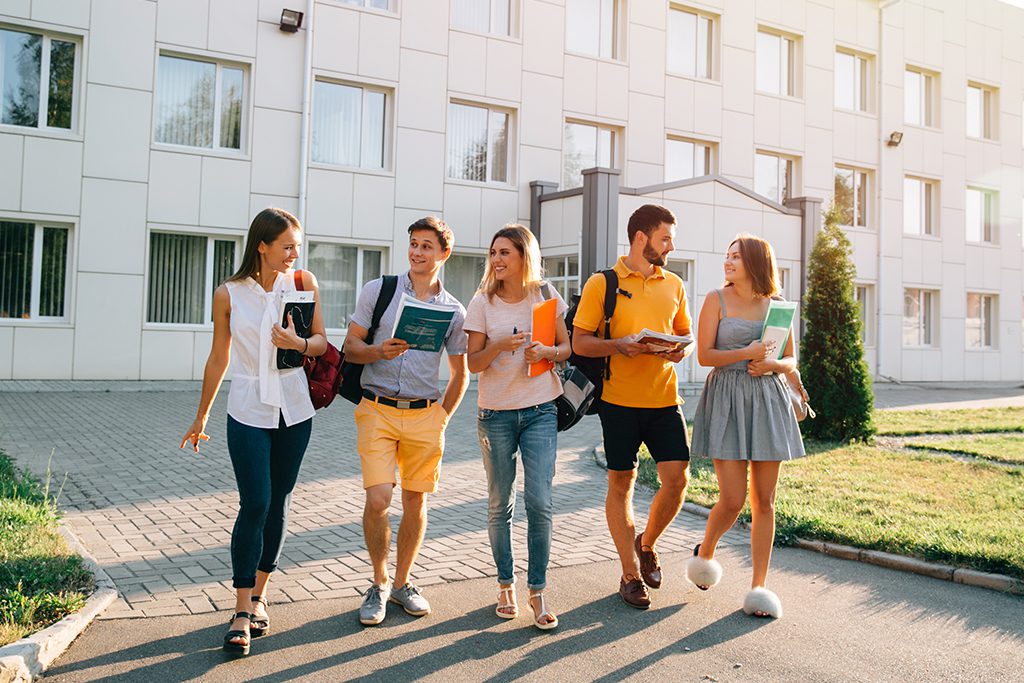 Schools, particularly colleges with massive campuses, have multi-area security needs. 
Access control can keep students out of faculty parking lots, unauthorized individuals out of dorm rooms, and more. If you have lab apparatus or costly computers, access control systems can be programmed to confirm only those registered for affiliated courses can access these locations.
Small or Medium-Sized Businesses
access control systems are not only for big companies with thousands of workers. Small and medium-sized businesses can reap the advantages of utilizing an access control system, too. Access control is scalable, so small firms can find systems that work in their scope and allotment.
The right access control system will be easy-to-use, so you can protect your firm without a prior technology background/knowledge.
Primary Components of an Access Control System
Access control systems range widely in type and intricacy. However, most access control systems consist of at least the following primary components:
Access Cards
The entrance card might be considered an electronic "key". The access card is utilized by people to get entry through the entries secured by the access control framework. Each access card is particularly encoded. Most access cards are approximately a similar size as a standard Mastercard, and can certainly be carried in a wallet or handbag.
Card Readers
Card readers are the machines used to electronically "read" the card. It may be of the insertion style (which needs insertion of the access card into the reader) or might be the "proximity" type (which only needs that the card is held in assigned proximity of the reader.
Access Control Keypads
Access control keypads are gadgets that might be utilized in addition to or instead of card readers. It has numeric keys which seem to be like the keys on a touch-tone phone.
It expects an individual who wishes to get entrance to enter the right numeric code. At the point when access control keypads are utilized notwithstanding card readers, both a substantial card and the right code must be introduced before access is permitted.
Where access control keypads are utilized instead of card readers, just the right code is expected to gain access.
Access Control Field Panels
Access control field panels are installed in each facility where access control is to be provided. Electric lock hardware, Card readers, Bluetooth readers, value readers, and other access control instruments are all linked to the entry control field panels.
The access control field panels are utilized to process access control movement at the facility level. 
Server Computer
The server computer is the "mastermind" of the access control system. The server computer acts as the foremost database and file administrator for the access control system; and is accountable for recording activity, and broadcasting data to and from the access control field panels.
Typically, a single access control server computer can be utilized to manage a large number of access control entries.
Millennium Ultra – A Premium Cloud-Based Access Control System
Most institutions nowadays use the cloud. You'll track down each sort of hardware and application in the cloud.
Access control systems can now be operated in the cloud as well. In the past, if you needed brief access to one of the company's facilities, you'd be required to call forth and request it. Somebody would have to document it in the system. Now, it can be done immediately. Reach out to the person who provides credentials. That individual grants access through their smartphone. It doesn't matter where the person is at that particular moment. The cloud makes it possible to do access management remotely.
Cloud-based access control systems let workers remotely grant and revoke access, open a door, audit potential safety infringements, and monitor occurrences in real-time.
Millennium Ultra Software is one such cloud-based access control system that secures your building, data, and people against any kind of unauthorized entry. The software is:
Easy to Install: From mounting regulators to fastening and configuring new gates and cameras, to fetching everything online for remote monitoring and cloud surveillance, installation is as near to "plug and play" as could be expected.
Can Integrate with Existing Door Hardware: Though Millennium has a range of hardware, the software can be integrated with other readers, controllers, security camera equipment, or any type of hardware.
Remote Access:  A novel benefit of cloud-based, integrated door security systems is the power to access/control/manage all doors and cameras remotely, from a cell phone or any other device. This considers quicker incident reaction and correspondence when issues emerge, also the capacity to get proactive security notifications.
Dynamic Directory Integration and Secure User Management: Integration with your Active Directory permits you to smoothly onboard and configure new workers, revamp credentials, or alter permits and do updates during relieving, with undeniably less manual intervention.
Video Integration: Systems that locally coordinate with all or portions of your current security environment make a unified perspective on all physical facilities conceivable. This incorporates the capacity to handily add new cameras and entryway security to your current door security system without extra modules or any other plugins.
Automatic Configuration: Integrated, cloud-based door security systems let you automatically configure new entrances, users, regulators, and other elements as you add them to your association, based on your current approval system and settings.
Adaptability to Move Doors: Short rundown arrangements that consequently move and update settings, setup, and recorded information when you move existing doors between spaces on your regulator, or between various regulators by and large, during door rewiring, for example, or when now is the right time to supplant a unit.
Centralized Data Management: Another great benefit of a cloud-based access control system is centralized data management. Your information is stored in a secure location. You can easily update access credentials, add and delete users, edit/view reports, etc.
Mobile access control system: The Millennium mobile access control system credentials offer access to secured buildings, rooms, and common areas with one click from any internet-connected smartphone. Also known as Mobile connect, it provides increased security, enables ease of operation, and the flexibility to easily access doors by approved users. All mobile connect credentials are securely managed through the Millennium software platform and are easily assigned through the administrator to all mobile-enabled employees, students, or assigned personnel. 
The Millennium access control system is the most versatile mobile access system in the market as they work with any reader. One does not need to replace existing hardware to use the mobile credentials as the system is designed to work with any entry hardware linked through the Millennium access control software, unlike the competition.
Access your system from anywhere:  The operator can easily access the platform using a secure login from any device (even a smartphone) from virtually anywhere.
Scalability: Cloud-based access control software like Millennium Ultra lets you scale your business smoothly every time you expand to a new place or your facilities and employees grow in size. The software can process a high number of users while delivering a simplified experience.
Parking Access Management: Millennium's Parking control system works by stopping unauthorized cars or other vehicles from entering a facility. Contingent upon the sort of building or space, the parking garage access control framework has various features and functionality.
Visitor Management: The Ultra visitor access control management sub-system provides a way for you to grant temporary access to secure facilities, doorways, event centers, sports facilities, business entities, and even private homes. Ultra allows for the customization of access levels to give only the required temporary access to visitors and creates schedules that determine the duration of the temporary access. When the end time is reached, the access is automatically disabled.
Badging and Identification: Millennium's badge ID software module works with Ultra Software solution that allows access in and out of facilities using a person's ID badge as the credential. The badge comes in the form of both a physical card or a digital footprint on your smartphone – the latter comes with so many advantages over the former one.
Elevator Access Management: Millennium's Elevator Access Control grants specific individuals access to specific floors in an office or apartment building at predetermined times. An identification thing (a proximity card/key fob or a mobile credential) can be allocated to each individual who works or lives in the facility to grant entrance to specific floors within the building (where they live work).
Other Features of the Millennium Ultra Access Control System
Expandable for sites with thousands of doors
Supports an unlimited number of readers
Pre-licensed for up to 5 users
Mobile-friendly web access
Predictable monthly subscription cost
Introduced software features
24/7 automated alarm notifications
Includes periodic automatic upgrades and
Upgrades- eliminates obsolescence
Expandable for sites with thousands of doors
Intuitive UI for simplified operation
Quick remote troubleshooting
Works with all versions of Millennium
Low deployment costs
Automatic upgrades include all newly
Hardware