In our ever-changing world marked by incidents of violence and deception, hospitals face a critical responsibility in ensuring the safety and well-being of patients and staff. The adoption of robust security measures has become a necessity to safeguard hospital premises and sensitive information alike. Let's delve into the vital role of access control and how it fortifies hospital security.
The Vulnerability of Hospitals
Amidst the hustle and bustle of a hospital, the vulnerability of patients lying in beds cannot be overlooked. Their comfort and peace of mind rely on the assurance of stringent physical security barriers. Similarly, family members and friends visiting their loved ones seek solace in knowing that security measures are in place, should the need for assistance arise.
Diverse Security Measures
Hospitals prioritize safety on multiple fronts, deploying a wide range of security measures. Closed-circuit television (CCTV) cameras serve as vigilant watchmen, ensuring comprehensive surveillance across the premises. Duress alarms for staff members add an extra layer of protection, ensuring prompt responses to emergencies. Electronic access control systems for doorways manage entry and exit, regulating access to restricted areas. Moreover, several hospitals augment their security protocols by employing dedicated security staff.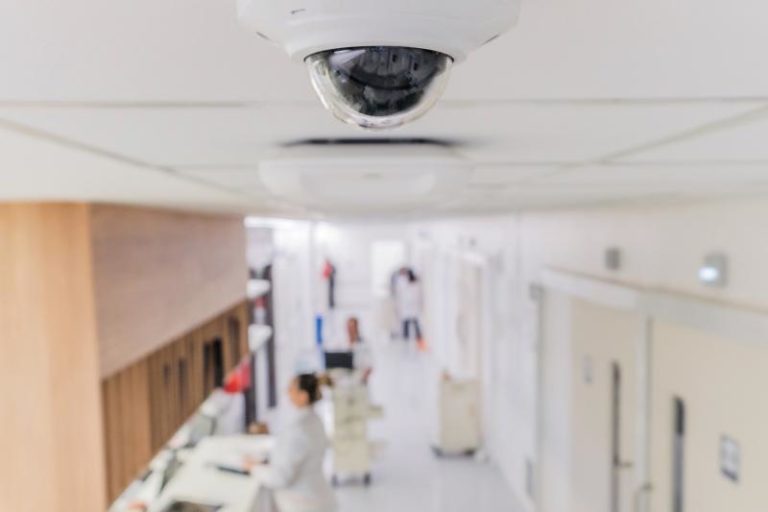 The Significance of Protecting Patient Information
Beyond the physical aspect, the protection of patient healthcare information is of utmost importance. Hospitals bear the responsibility of adhering to stringent HIPAA regulations to safeguard this confidential data. Hospital staff, including administrators and medical care teams, must exercise caution and take reasonable measures to prevent unauthorized access, improper use, disclosure, unlawful destruction, and accidental loss of patient information.
The Role of Access Control
To address these multifaceted security concerns, hospitals are increasingly turning to physical access control solutions. These systems provide round-the-clock monitoring, allowing for a proactive approach to security management. By preventing unauthorized entry, swiftly detecting potential threats, and facilitating quick responses to risks, access control plays a pivotal role in ensuring the safety of lives and protecting personal patient information.
The Versatility of Millennium's Access Control Solutions
Millennium Group Inc. offers a comprehensive suite of security solutions, including access control and CCTV systems. Our advanced video surveillance solution enhances security capabilities, ensuring optimal coverage and monitoring of critical areas within hospitals. With Millennium's integrated security solutions, hospitals can achieve a higher level of protection and peace of mind for patients, staff, and sensitive information.
With the rising demand for heightened hospital security, the implementation of access control and CCTV solutions emerges as indispensable necessities. By embracing innovative solutions from Millennium Group Inc., hospitals fortify their defenses, ensuring the safety of patients, staff, and sensitive information alike. Partner with Millennium to experience an enhanced level of protection and safeguard your organization's most valuable assets.
Choose Millennium Group Inc. to provide you with the best Access Control System for your organization.