Cloud-hosted Access Control
Access Control as a Service
Millennium cloud-based software is designed to maximize flexibility and accessibility while minimizing security risks. Our cloud-based software gives you more control and visibility, allowing you to create a secure and scalable business environment. 
Millennium Cloud-Based Access Control
Millennium's Ultra software has a robust feature set and an easy-to-use dashboard that provides complete remote management, automatic updates, and seamless integrations for any size and any type of business. get real-time visibility into your operation from anywhere, at any time and on any connected device. 
Unlimited number of locations can be managed by a single dashboard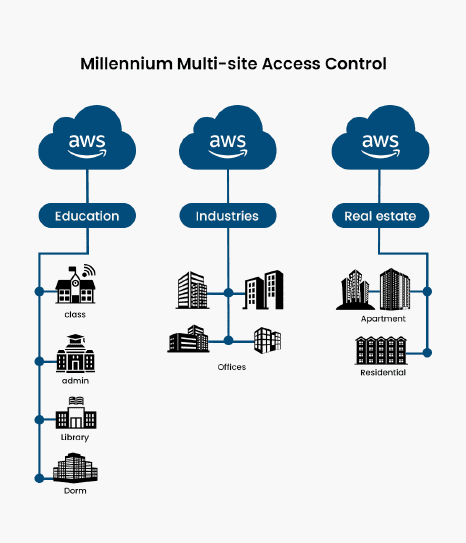 Industries Served 
Education
Industrial 
Real-Estate and 
Many more
Why Millennium cloud-based solutions?
MGI's suite of access control solution provides the technology for heightened security without feeling intrusive.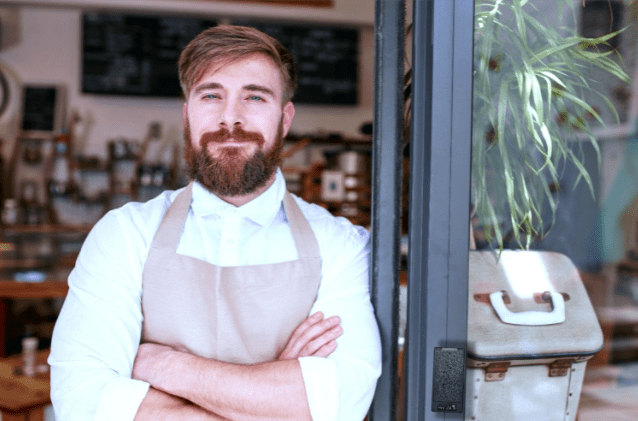 From small business to enterprise, Ultra easily scales to fit the need of any type of business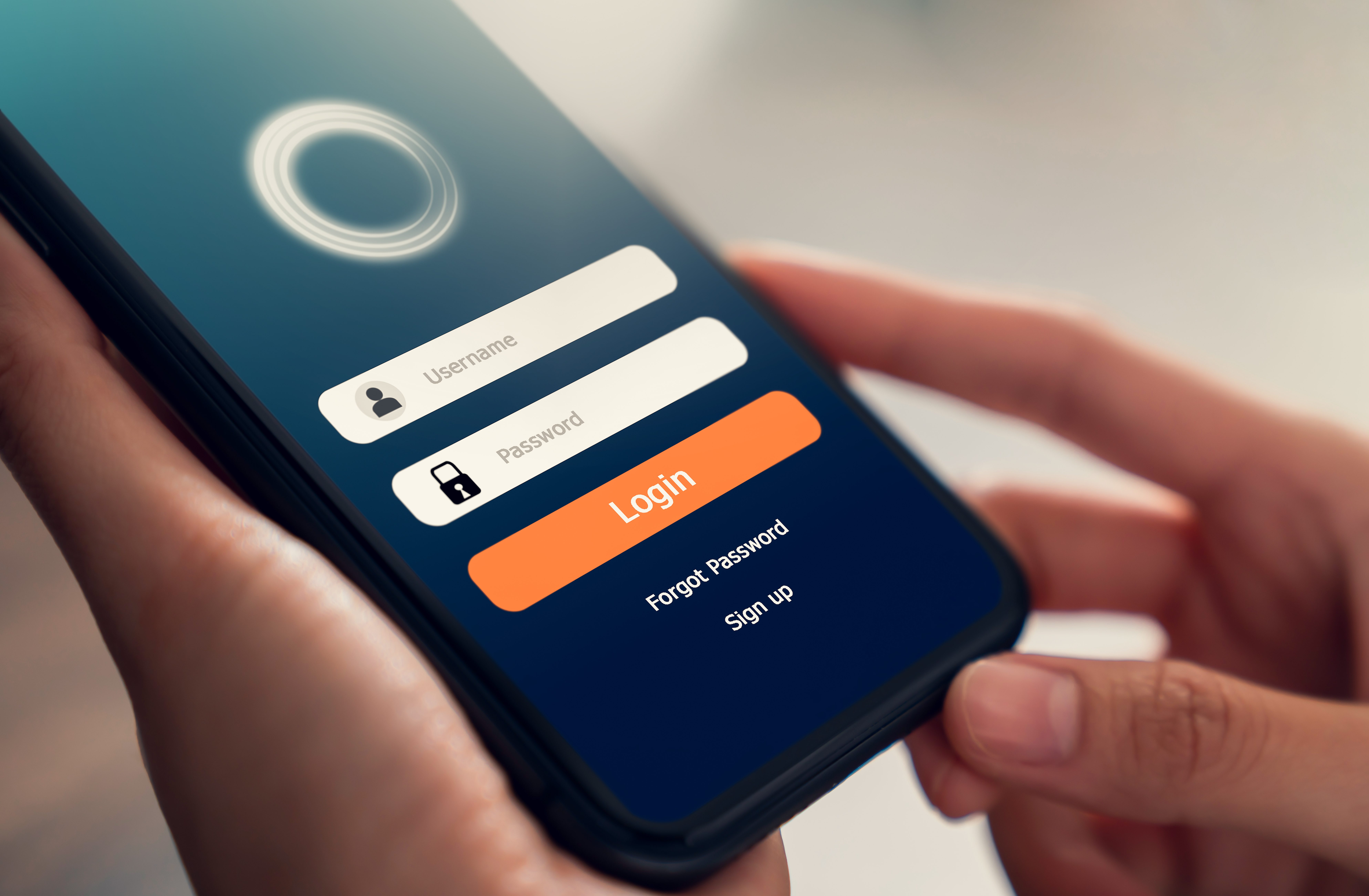 End-use friendly and available for operator settings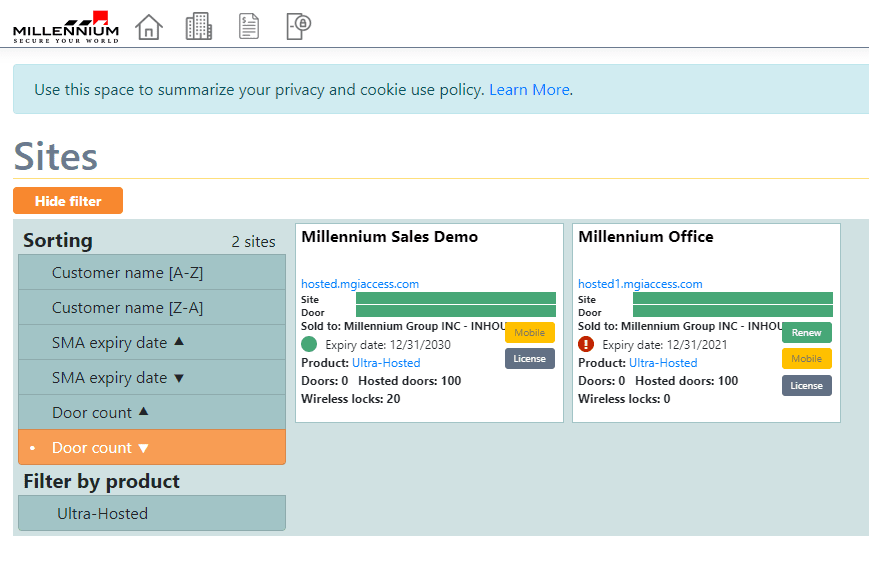 Learn more about the dealer portal and client management software
We provide a best-in-class cloud solution to secure your data with the best of Amazon Web Services (AWS) cloud-hosted service
For more information, just fill up the details below with your requirements and we'll get in touch with you.