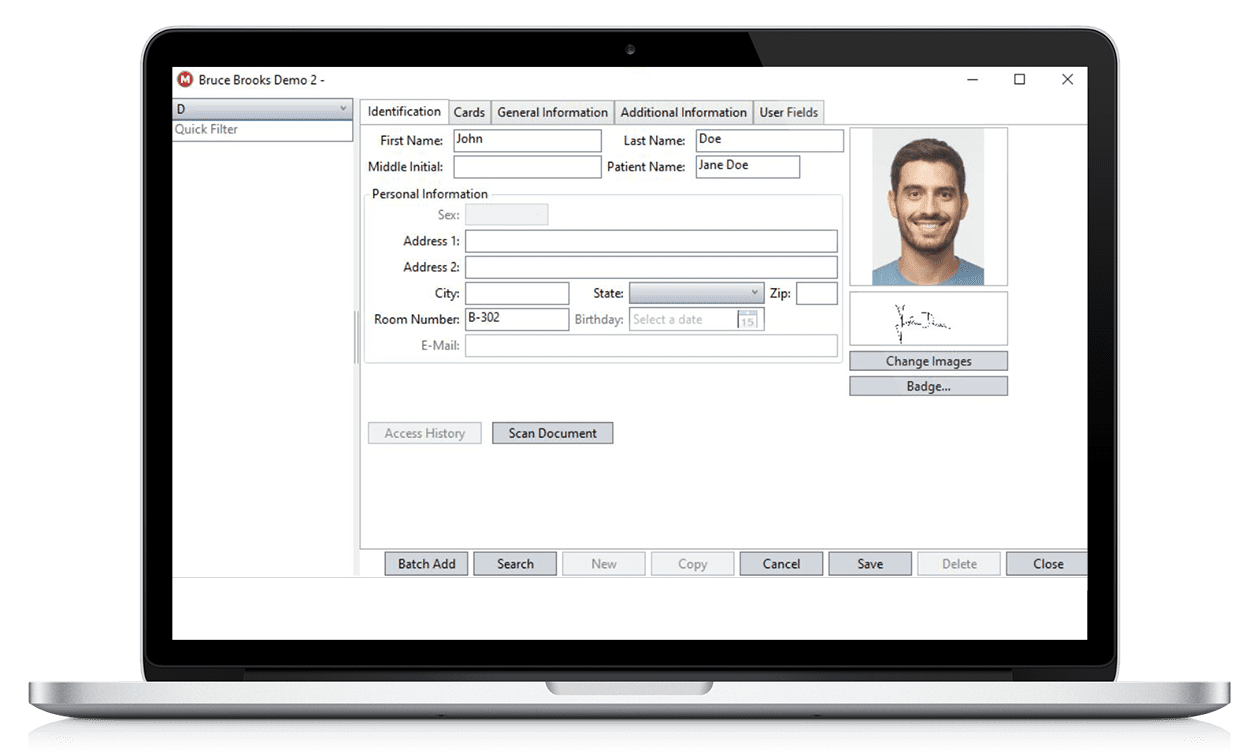 Visitor Management System
Enhance the physical security and safety of your facility
by taking control over visitor access.
Build a Welcoming and Safe Environment for your Guests with Visitor Management


More than permitting initial access to a building or premises, visitor management involves a comprehensive access control system that controls the entire process behind who is granted access, what they can do, and where they can go.
The sign-in process, for example, is only one component of the visitor management process. There are several important features of visitor management, and for the system to be fully effective, the system must concentrate on the dimensions of security that mean the most to the business.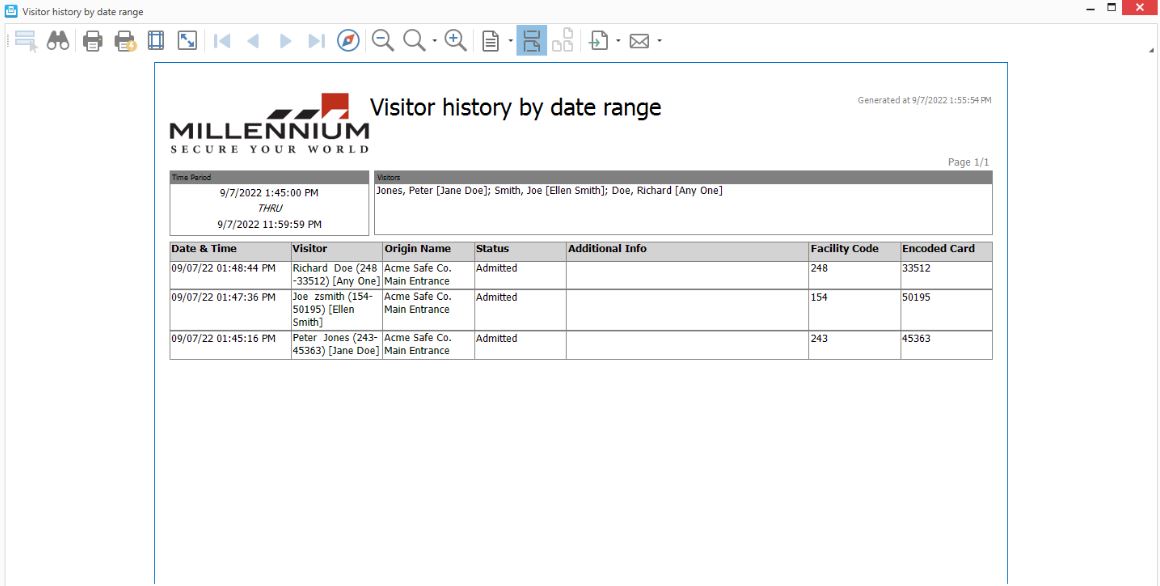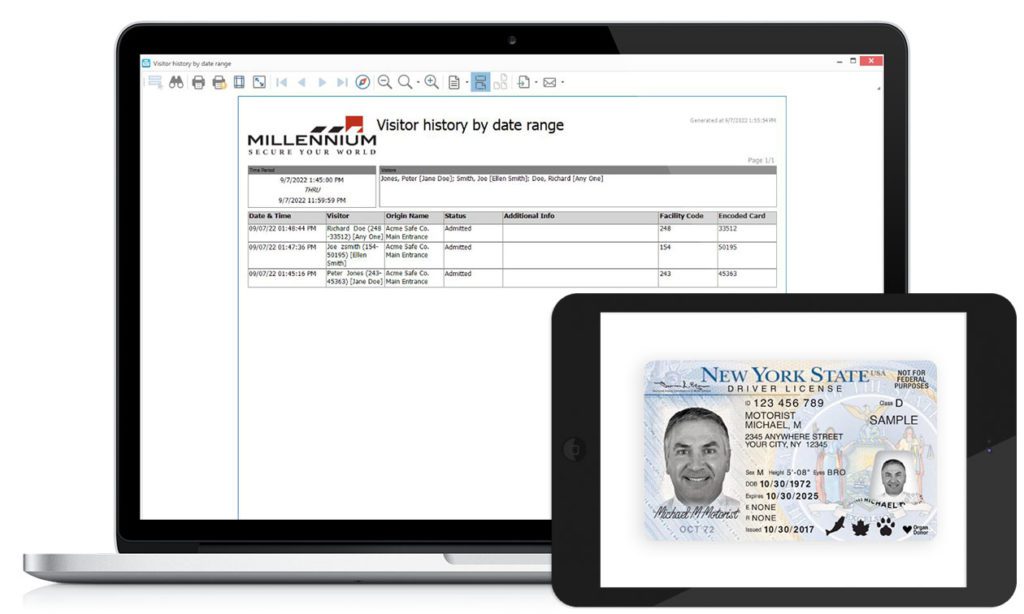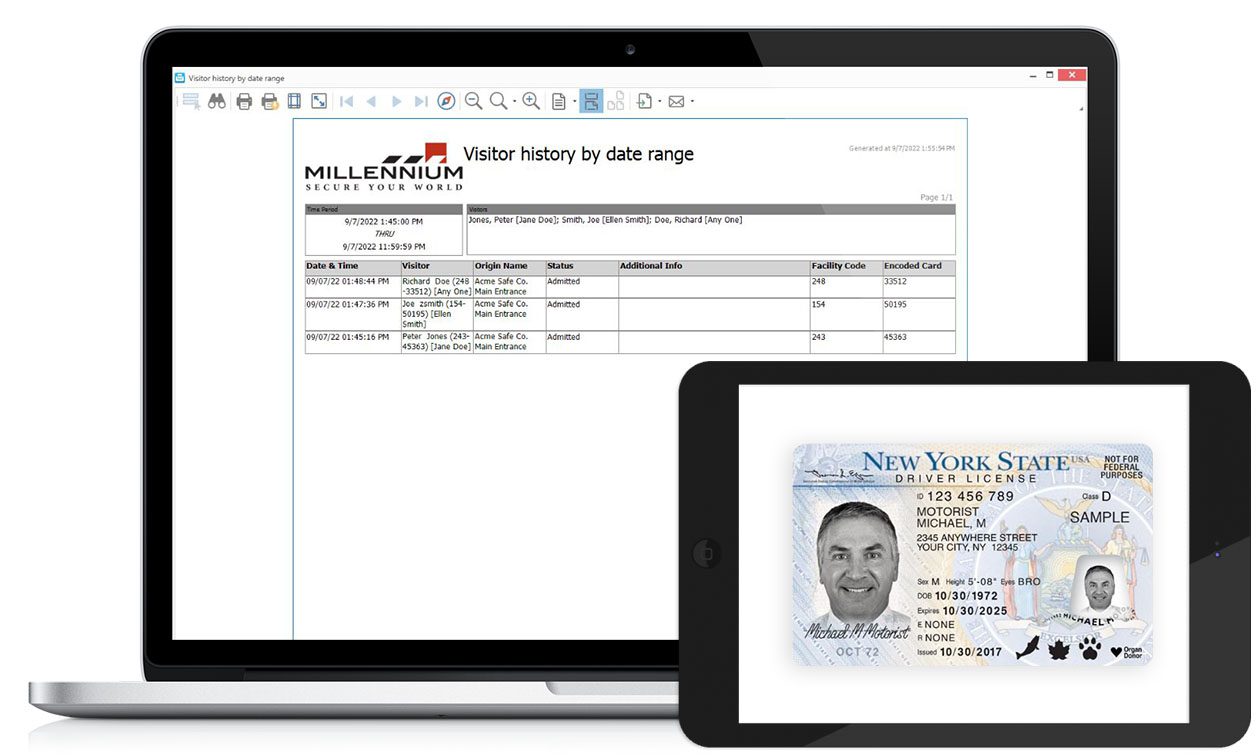 Key Features of Visitor Management System
Contact the Security Solutions Experts at Millennium to get Started with Visitor Management
Major Applications of Visitor Management System
The company gives a token or digital permission through which a customer can enter a premises. This visitor management system also allows Airbnb to revoke the site permission anytime.
Airbnb
You can allow your maid to enter your house in your absence through visitor management system. By using a card or digital print, Maid can access your facility and do their work.
Maid Service
Allow your Dog Walkers or Pet Sitters to enter your house so that they can take care of your beloved pets. He/She can use the card or digital print and you can track their in-out time.
Dog Walkers
Contruction Workers can use cards, badges, or fobs, with other smart hardware (such as card readers, etc.), to confirm identity , and get physical access to the construction site.
Construction Workers
The system can help schools & colleges to identify the visitors, keep track of their whereabouts inside the premise, and their important details like ID, and mobile number - maintaining an accurate record of all the guests visiting.
Schools & Universities
Visitor Management System for Hospitals, Clinics, and Nursing Homes can not only authenticate visitors but also track visitor details and movements in the hospital premises.
Hospitals
Benefits of Visitor Management System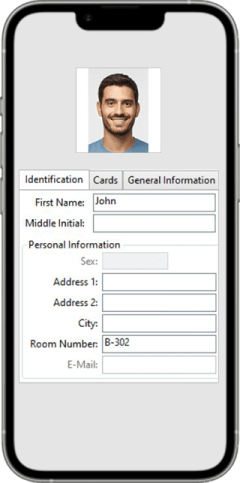 Give Your Visitors a Great First Impression with Millennum's Visitor Management System